Self Blood Test
Following the recent epidemic that has befallen us, the digital health revolution has gained momentum. The disadvantage of existing products indicates the need for a smoother experience for everyone, which will allow physicians to support their clinical decisions remotely and save the need for patients to come to clinic tests.
RapiDx solves a problem that millions of people around the globe are facing, how to self-test themselves once this self-test requires blood sample. With RapiDx solution they can do it whenever they want, wherever they want, including at home. RapiDx develops a device, which is platform suitable for an array of health conditions.
Rapidx makes primary care accessible to consumers wherever they need it, in order to provide the best home testingand diagnostic solutions.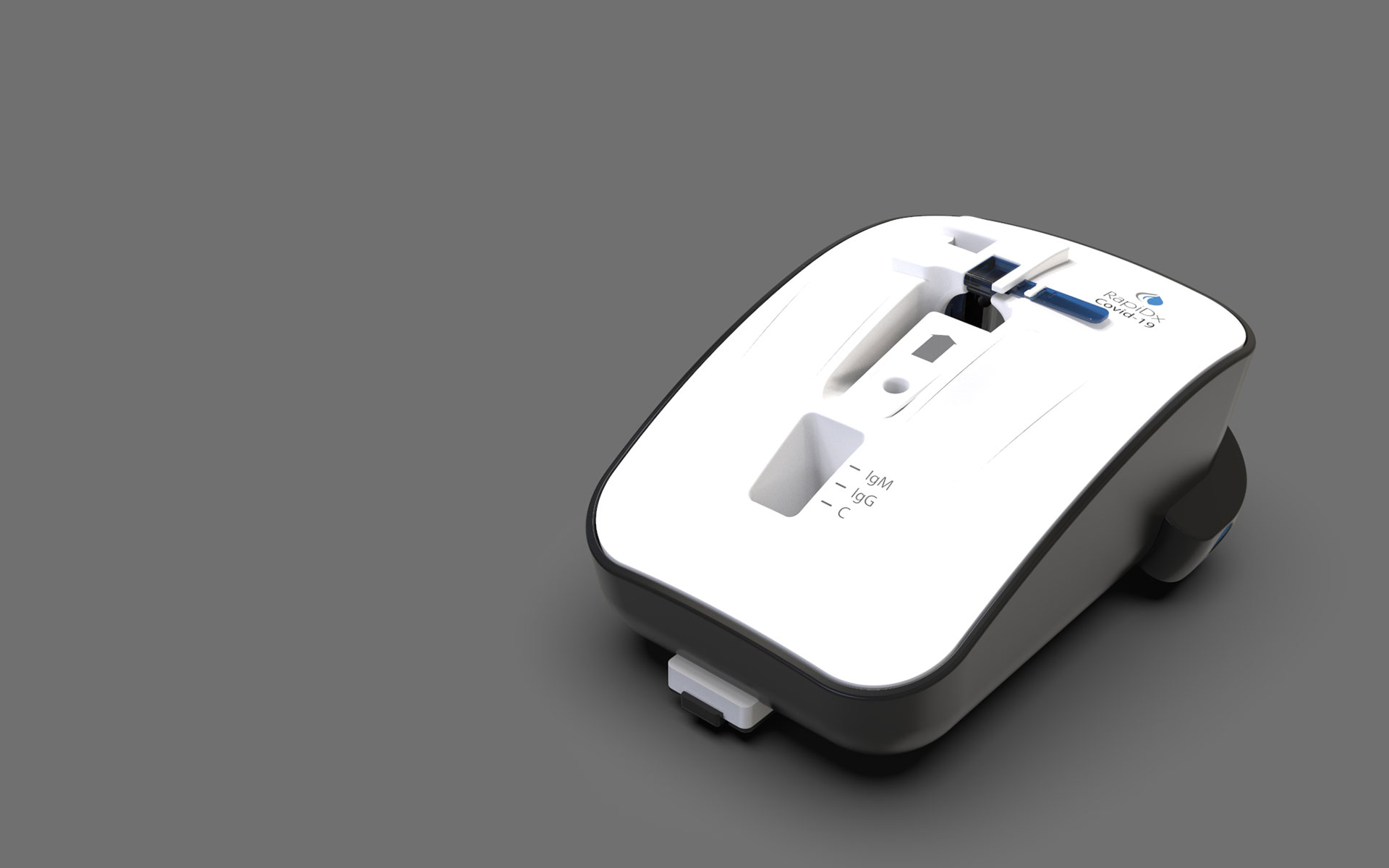 The Challenge
A self-blood test is complex and involves number of operations, which must be orderly and accurate to achieve a reliable result.
Create a first-rate product that is ergonomically adapted to a variety of users. The testing process must be user friendly. Disposable product. Inexpensive production cost. A convenient product to use to help overcome the reluctance of some users who are afraid to stab themselves for a blood test.
DEVELOPMENT PROCESS
As part of the development process we observed blood tests done in the clinics, existing self-tests kits, we conducted user research, collected data, drew conclusions and arrived at the best final product.
The development process evolved into simple solutions and low costs of mass production.
DESIGN PROCESS
We were looking for a configuration that ergonomically fits the shape of the palm and hides the invasive procedure from the user.
The intuitive design process involved searching for different configurations from which a closed-round-shaped was selected.
THE FINAL PRODUCT
The team of P-cure and we have created a new category in the proton market, one that favors the needs of vulnerable patients, to revolutionize cancer treatment. By combining science and creativity through human-centered design processes, the team has designed the cancer treatment room specifically to give patients safer care and set a new standard for medical proton products.